New trend colours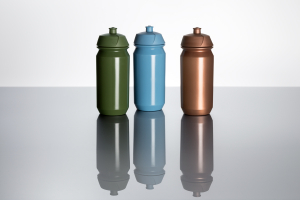 This summer we introduced 3 new trendy colours to our range of Shiva bottles. According to our experts these are the colours to keep an eye on. Bronze, Kale green and Niagra blue. Bronze stands for sophisticated glitter and glamour. Kale green is inspired by the great outdoor living where Niagra blue is a denim colour that speaks to our desire of ease and relaxation.
Each season we will try to capture the latest trends in colours and hope to inspire you.
Intrigued…contact us for a visual!
More news soon to come!